exciting new build for oxford site!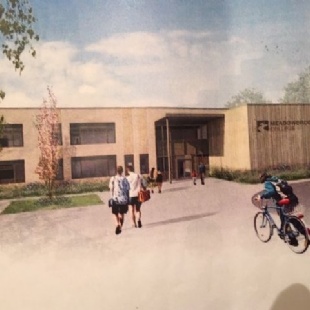 PLANS AGREED FOR NEW BUILDING FOR OXFORD SITE
The plans to build a new secondary school, The Swan School, on the Meadowbrook College Marston site in Oxford were approved in October and the legal process concluded in February signalling 'all go' for a new building for Meadowbrook on the existing school field/meadow. Builders came on site mid-February to begin works to prepare for staff and students to move out of the back of the current building, after the Easter holidays, into Temporary Accommodation on the current playground until September 2020. The front half of the building will remain as it is now but the site will be much more compact than usual - no pain, no gain! Staff and students will be able to see the new building grow from the ground and students will have many opportunities to benefit from working alongside such a unique construction project including the re-provision of Meadowbrook College and the new build of a brand new secondary school. Exciting times!